let us create a tailored corporate wellness program for your team
At Movelife we offer a range of individual and team wellness programs or we can customise a program to suit your organisation's needs.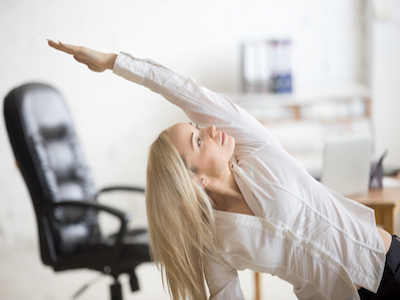 Move 2 Rehabilitate & Restore
30-60 minute classes:
Core Strength and Care

Spinal mobility
Fascia Ball release
Restorative Yoga
Yin Yoga
Functional pilates
Chair yoga/pilates and movement for office power breaks
Benefits: Improve flexibility, decrease tension in body, promote healing body and mind, increase mindfulness, encourage self awareness, calm nervous system, boost immune system, improve sleep.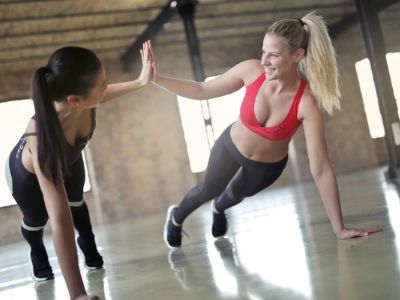 Move 2 Energise
30 – 60 Minute Classes:
Move Yoga Flow

Move HIIT

Move FIT HIIT

Move Fit Barre and Freestyle Barre

Move Core, Glutes, Thighs 

Move Cardio Dance

Move Box FIT

Move Power Pilates

Move Park walk/run

Move Park Fit (any activity)

Move Boot Camp

Move Cycle & Core
Move X Training
Move Core
Benefits: Boost cardiovascular health, release stress, improve posture & stability, test & improve overall fitness, increase core strength and physical strength, improve mobility and flexibility, help prevent injury, weight reduction, improve blood pressure, Increased energy, increase endorphins, improve mental state.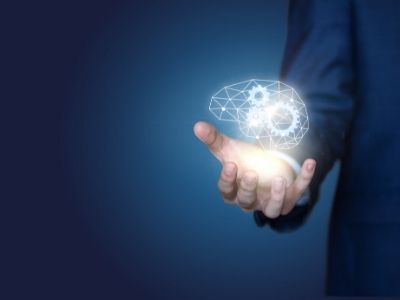 MINDSET 2 MOMENTUM
These mindset coaching sessions are interactive and provide teams with the opportunity to share, increase energy and feel connected to their wellbeing community.
The sessions can be done virtually and focus on helping employees:
Feeling exhausted and struggling to transition back to work
Struggling to get motivated to keep to their exercise practice
Connect and feel supported by their wellbeing community
Need inspiration to create momentum
Wanting to break through some internal and external obstacles
Need support and accountability in creating healthy habits
Need a safe place to feel listened to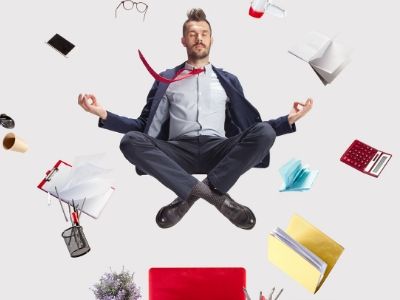 MIndfulness & Meditation
30 – 60 minute classes or 1/2 day to full day workshops
6 – 8 week meditation & mindfulness courses to build resilience, empathy & kindness
Meditation with essential oils
Meditation with intention setting.
Mindfulness walk
Mindful Eating Workshops
Mindful Listening Workshop
Mindfulness to build resilience
Yoga Nidra
Yin or Restorative Yoga for creativity, self awareness, self care, transition to meditation.
Benefits: Build resilience, improve relationships and connectedness, improve mental health, improve awareness & becoming present, enhance mindfulness, learn self care practices, learn deep relaxation techniques, calmness & peace of mind, energise, replenish energy, improve sleep, improve nervous system, may help improve chronic pain.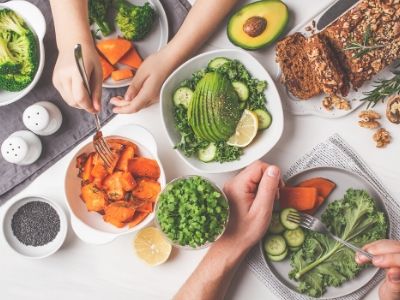 Nourish
60 Minute "Nourish" Workshops
Fresh, Fast & Healthy Cooking Class Learn how to cook healthy meals and snacks in a hurry with our Movelife Nutritionist.
Topics Include: 
Nutrition 101

Nutrition for Increased Energy & Mental Health

Nutrition to Boost Immunity

Nutrition Hacks for Busy Lives and/or Busy families


Our Cooking demonstrations are interactive, fun and also very yummy.
Other Nourish Workshops include: 
Team Mindfulness Walks – Connect to nature and boost mental health.

Self Care Strategies to Prevent Burnout
Boost your Wellbeing and Mental Health with Essential Oils.
Detox your Your home, Detox your Life – Learn how toxins in regular daily products affect our health and how to create your own simple alternatives to boost the health of your home and office space.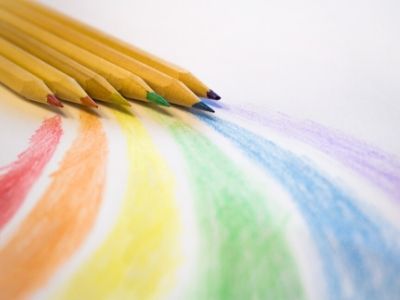 Create
Inspire and spark your team's creativity with fun playful workshops like:
Playbuilding
Visionboarding
Team dance classes
Paint & sip classes
African drumming
Creativity corners
Yoga 4 creativity
Journaling basics for creativity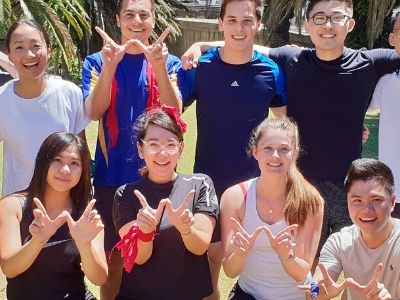 Connect
 "Individual commitment to a group effort – that's what makes a team work, a company work, a society work, a civilization work."
Vince Lombardi 
OUR MOST POPULAR TEAM BUILDING ADVENTURES:
If you are looking for opportunities to engage your team, build team spirit and create a cooperative culture, then here are some fun, proven activities to create your own team day:
Survivor Challenge
The Great Amazing Race
Team Sports Challenge
Mini Olympics
Team Wellness Bingo Challenge 
BUILD YOUR OWN TEAM ADVENTURE
Take a look at some of our other proven team building activities or contact us to customise your very own team building event or retreat.
Team Bootcamps
Zumba
Flashmob Dance Challenge
Karaoke
Trivia Challenges
Minute to win it
Indoor Games – such as Charades, Pictionary, Celebrity Heads, Brain Teasers
Fun Ice Breakers and Get To Know You Games
Our Kitchen Rules
Self Defence, Martial Arts, Kick Boxing
Partner Yoga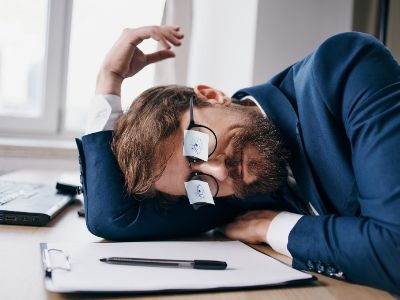 SLeeP
Quality sleep is one of the key factors for restoring health and vitality.
This program supports participants to understand what is contributing to poor sleep habits and establishes optimal sleep rituals or 'hygiene' to contribute to overall health, wellbeing and performance.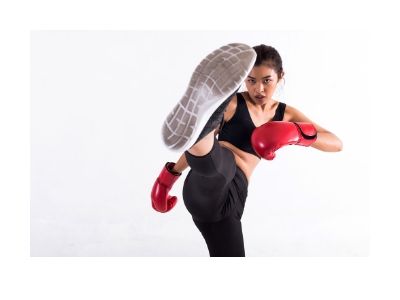 Move Empowerment Project
is taking a break to evaluate and bring even more empowering experiences.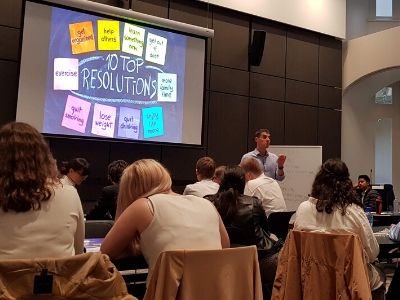 speaking, seminars, Lunch 'N Learn
Looking to motivate, inspire, educate and entertain your team members in either an offsite, personal development day, lunch n learn series or special corporate event that will make a positive impact on employee motivation, productivity and workplace morale? Movelife can help.
Speaker Topics include:
High Performance Habits
Increase Your Energy
Mindful or Mind full?
Get your Life Moving
Balancing Skils for Life Jugglers
GRIT = Get ready for transformation (Improving the culture and performance of any organisation or team)
Be Your Best Self – The 

Triple C Thread  Congruency, Connection & Contribution

Mindset to Momentum
Let us help you create an event where the room will be buzzing afterwards and everyone walks away with powerful insights, feeling more energised and with a greater level of confidence to take life to next level.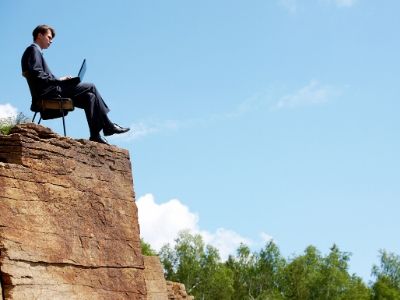 Move 101 wellness hacks 4 Workplace
Move 101 is all about getting back to basics, offering a collection of holistic experiences tailored to the needs of your organisation or business. Choose from a smorgasbord of offerings to get your employees moving, inspired, engaged and educated about optimal health and wellbeing on a multi-dimensional level.
Movelife can provide experiences for an hourly, daily, weekly, fortnightly or monthly basis, or perhaps you want to choose a few activities for a one-day event.
 Move 101 experiences include: 
Health and fitness expos in the workplace

Lunch & Learn

Breakfast Clubs

Team Bike Rides

Morning 2 Energise

Nutrition Stations

Raw Food Treats

Whole food demonstrations

Full range of fitness classes, indoor and outdoor

Meditation and mindfulness sessions

Corporate massage

Keynote speakers

From Office to Day Spa – Natural remedies to calm the mind and nourish the soul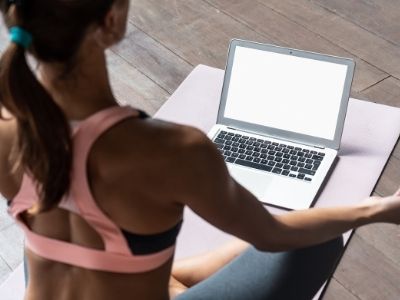 Custom online Wellness STudio
Unlimited access to all regular online classes from yoga, pilates, HIIT, LIIT & FIT, we have you covered when it comes to at home workouts
New classes added regularly
A collection of Healthy Recipes to keep you Nourished and energised.
Join the Movelife FB group and connect with your community
Access to regular online workshops and programs in Movement, Meditation, Mindset, Nourishment and Creativity
From 5 minute tutorials to 90 minute classes, beginners to advanced and regular live streaming classes
Access to our weekly Lunch 'N learn sessions
Practice anywhere and anytime
Join Our Online Wellness Studio or connect with us to create your own Custom Site for your team or workplace.